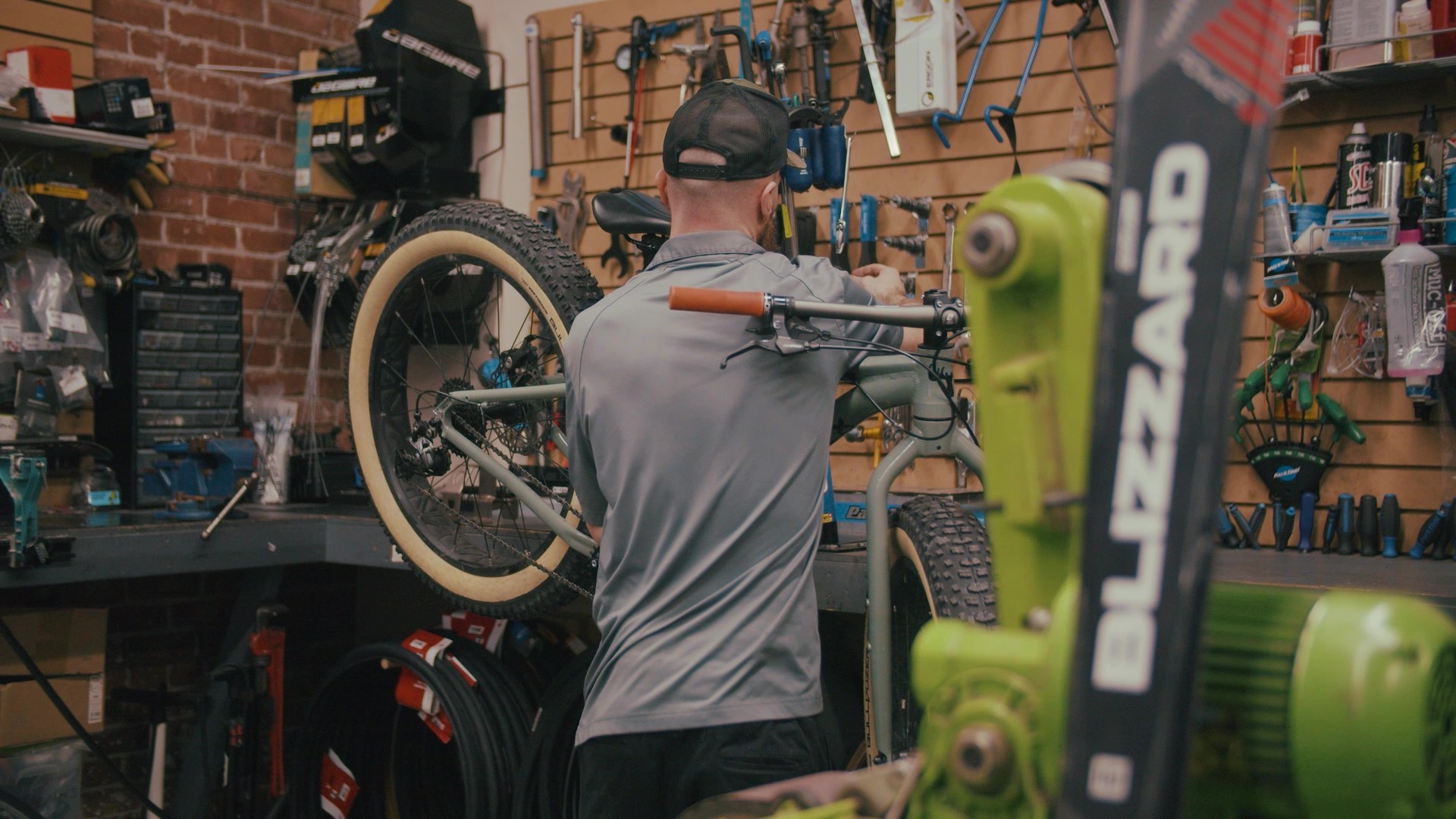 All Makes. All Models
Tune-Up #1 Includes: Gear & Brake Adjustment, Lube Chain, Adjust Tire Pressure, Basic Inspection, for $36.99.
Tune-Up #2 Includes: Tune Up #1 + Adjust Headset, Bottom Bracket and Cones for $69.99
Flat Repair: All makes & Models, excluding tubes/tires/valves for $10.00.
Drive Train Cleaning: All makes & Models for $39.99
Wheel Truing: for $24.99, with new spokes $29.99 + parts
Shop Labour: Rate for custom services is $60/hour, estimates can be provided before proceeding.
You can choose Tune-Up packages or individual bike services and repairs. Not sure if your bike needs work? Bring it in for a free inspection. If it needs service, we'll help you decide on the best package for your bike's condition, and provide an estimate.
We service all-mountain rides, trusty commuters, high-performance road bikes and everything in between.
Improve Your Comfort & Performance
Free Fittings
At Total Cyclery and Sports Inc., we pride ourselves on properly fitting our customers. You will be sized up and fitted to a bike of the correct size and if need be, have a professional fitter adjust your ride just the way you need/want it for maximum comfort and performance (additional fees may apply for this service).
Total Pro Fit
Purchase any bike over $3000 and receive a professional fit at no charge. $150 fee will apply for fitting on your own bike.
Understand Your Bike